From thumbnail sketch to actual size sketching. It help me figure out how suppose to be all 3 person in 1 piece artwork paper. I learned this trick from Bobby Chiu, one of the great artist.
After done sketching. Then I will start with inking and coloring. The face expression started more and more Wow here. I try no limit myself. Let it to be caricature way. This is what suppose to be, Triton Lim Artist – Caricature Artist Malaysia.
At the end, I found out that the customer is from Singapore. I suppose charge the customer by Singapore dollar. Totally missed it. No more case like this happen next time.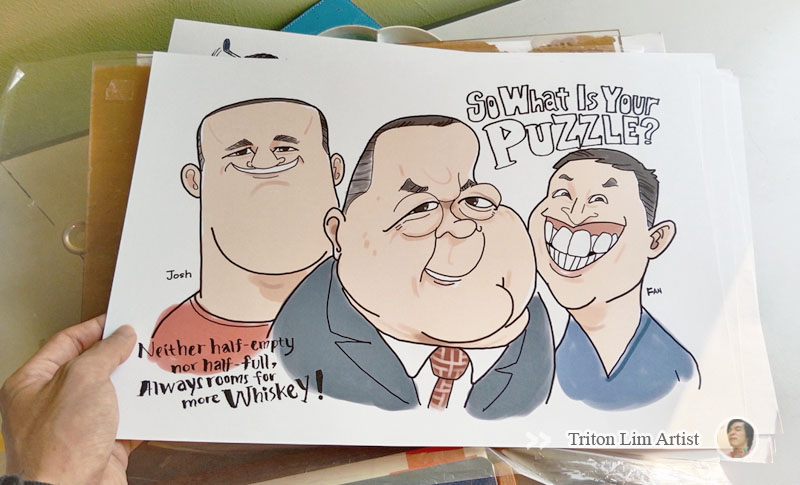 "似颜绘的掌握度鼓出去了……"
再也不为它保留余地了。
——
作品好了,但这次没邮寄出去。反而顾客要数码版。顾客人在新加坡。可惜我没以新币来计费,因为最后我才得知他人是新加坡那里。咳,学聪明了下次…