Inquiry Email vs WhatsApp Message
Email is the main way to connect Caricature Artist Malaysia, Triton Lim here. No doubt. Some how busy time I don't bother whatever WhatsApp incoming message. And it seem become bad habit in Malaysia nowadays. Inquiry through WhatsApp, is bad.
Since when people get lazy and lazy using WhatsApp just ask for inquiry information. Do you how much time to spend for reply personally? While the answer is written on Website. Why don't just go through of it first?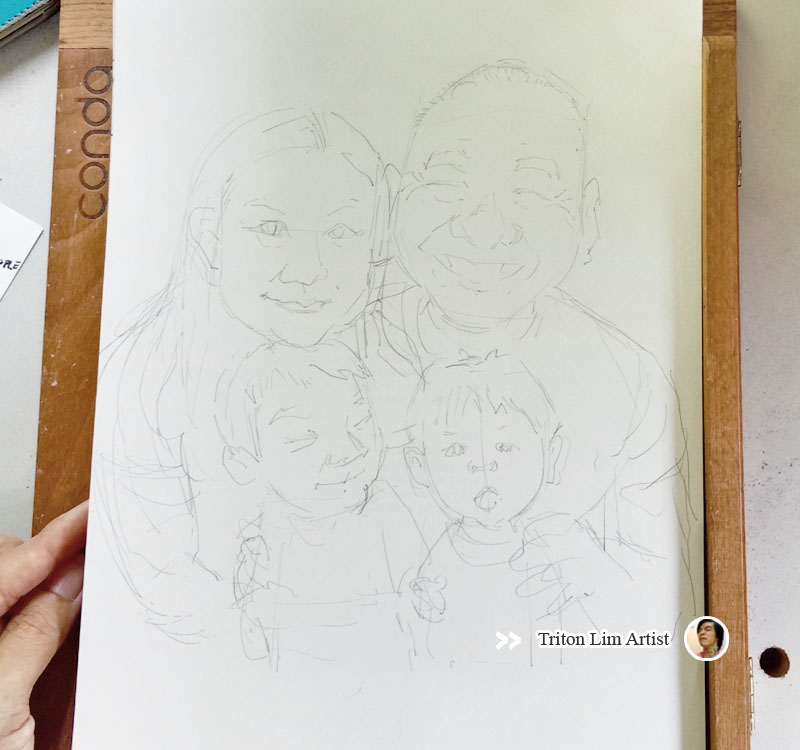 Buy A Cake or Buy A Portrait Drawing?
"Both definitely needed. It is for family happiness. Once a year. Portrait drawing as present gift. Cake for stomach happiness. (just joking.)"
Inquiry about gift to a family. Some how people don't get it what is Portrait and what is Caricature. After some time, I make some explanation, so that is no mistake after taken the job.
I did few sketches initially. After all, I still pick the most original pose one. Close to the original photo pose. And then digital color begin. Whole final artwork will look like pastel taste here.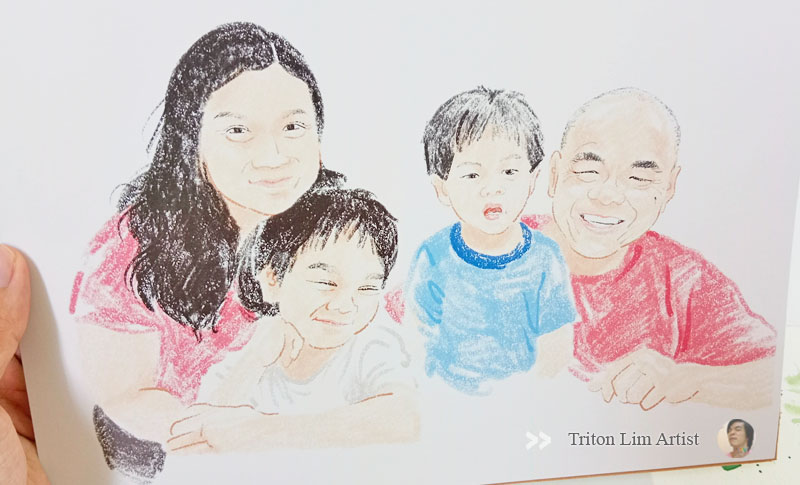 "完成后邮寄出去给顾客了……"
每次都是为人画。感慨好幸福。
——
这里一日日要面对其它轰炸式的便宜抛价,真头痛。还要灌输顾客尽量使用电邮询问订单之类的。相信很多商家都使用WhatsApp,但是这样方法反而更反感。尤其本人还要兼顾创作的脑袋。哪里还有心思烦这些WhatsApp。
也就算了,不到我管。由它吧。把肖像画好就是了。