Event Of The Day Live Caricature:
Thanks for the journey worked with Ogawa Malaysia, held at One Utama PJ.
It's been 2nd time co-operation after so many years ago. Everything changed a lot. First of all, it is Covid time. Hard to make a living to everyone. Second my drawing style more towards exaggeration way. (Hard work experience after-all.)
One thing NEVER changed.
People kind of lost control when come to FREE get drawing or even FREE get something.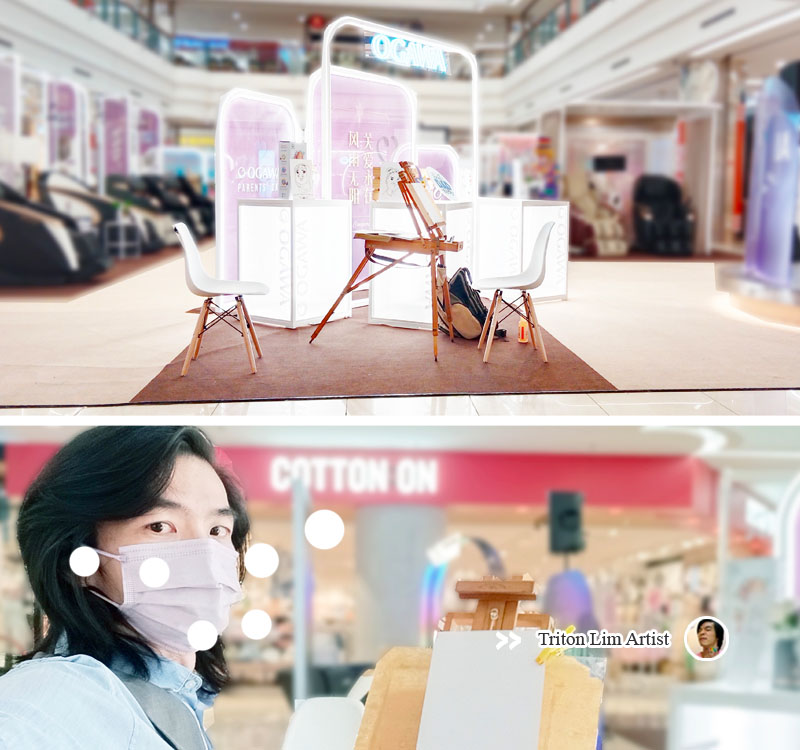 "庆幸的是在COVID期间还能工作……"
相比早年前跟Ogawa合作过的情况比较,这次是由公司员工部门处理活动策划。进步了。除了疫情笼罩、Ogawa科技进步、工作人员转换、个人画风强化,人群对"免费"依然没变。疯狂式的拥挤上来。
——
当天有个韩国顾客画了后,倒头回来给了瓶水果汁我。感动万分。感恩这韩国顾客善举。