Opening Ceremony Event Of The Day:
The event, held at Melawati Mall, KL.
This is a dance & rhythmic gymnastics school. Having me for kind a of activity to cheer up the guest and kid. Thanks for Vivace Dance having me, Caricature Artist Malaysia — Triton Lim.
This is hard time. Because still under Covid control. Everything must be caution. Wearing mask. It's' been not easy.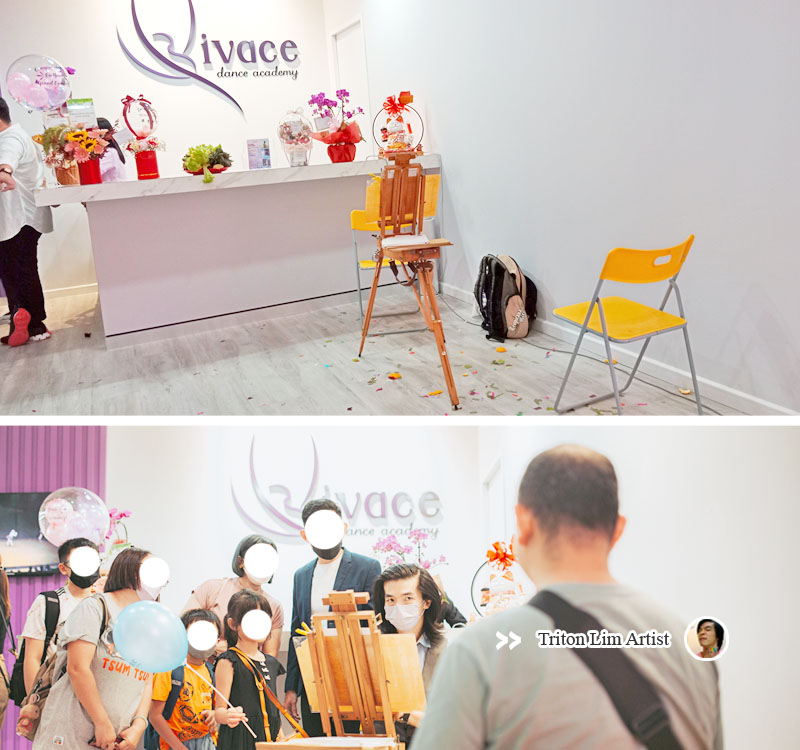 "COVID期间的工作……"
首次舞蹈院搞这样的活动。也是首次认识舞蹈院。感谢。
相信很多这带的人群不太懂似颜绘是什么咚咚。也没看过这样般使用画脚架作画。
——
当天有的浑水摸鱼也跑进来凑热闹,说要画似颜绘。当时我当然分不清究竟是谁。也没有个负责人管理下。这是时常发生的。也常被忽略的一环。