The Difference Between Drawing Live and Drawing Live Based On Photo
Somehow organizer don't understand the meaning of "Live Caricature". Or even "Caricature". They thought simply ask somebody who can draw, that's it. I want you do whatever you have to follow. "Errm…this is no so called you hiring Artist."
Do you know why me Caricature Artist Malayisa, Triton Lim, I personally Do Not Recommended company for asking drawing Live based on photo?
Reason:
No single Life form on the drawing photo based. 
No Reaction in between guests and artist.
I See You on live get 360° view. I See Photo, only front flat view. Get wrong figure most of the time.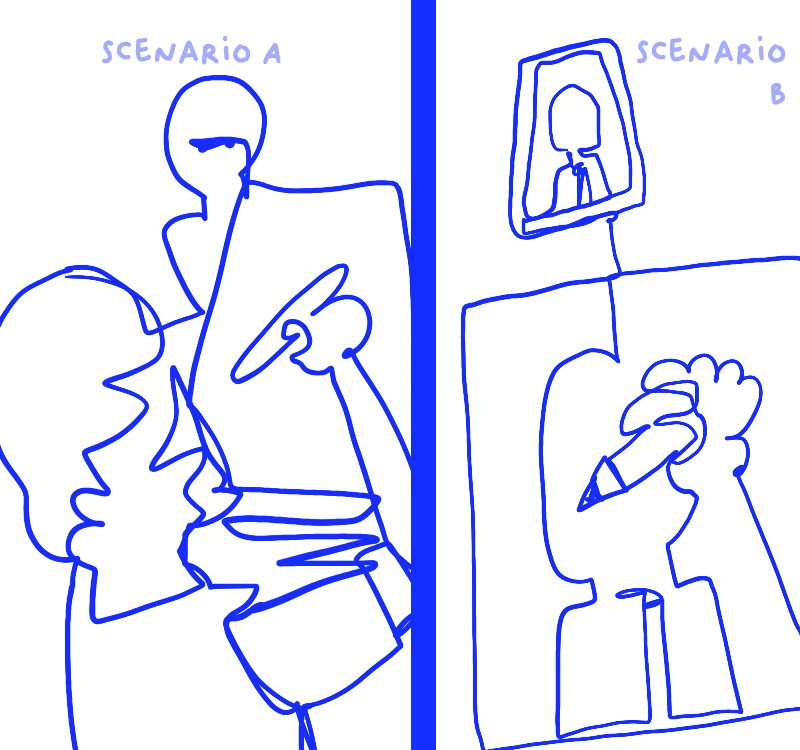 Scenario A, Live Drawing based on real people. Scenario B, drawing based on mobile photo.
"不鼓励当着照片前现场作画"
活动策划人,往往忽略现场似颜绘的重要。
没了现场的人物灵魂精神脸部交流,画出来的似颜绘乏意。再者,似颜绘师画劲也少了。
——
现场演奏专业人士,无需出场,只靠视频播出。
现场主持也无需登场,单靠zoom。
不行啊~
所以我个人非常不鼓励,邀请似颜绘师现场凭照作画。这是完全颠倒了整个气氛。