Tran Quoc Pagoda is the tourist spots in Vietnam. Client need this famous location drawn in the caricature artwork. While the man kneel down and proposing to her love one. In a romantic and sweet mode.
I draw few time the rough sketching. Before I confirm the right one and then start the lining stage. Then coloring on tablet.
Background as Tran Quoc Pagoda. Man kneel down with diamond ring.
Client need the empty bubble on top. So that he can right something romantic words to hers love one. So I give it to him. What make me do really care about this artwork is, the chemistry and the phenomena in between the man and the lady. And don't forget the caricature faces of them. Experience by caricature artist Malaysia – Triton Lim Artist.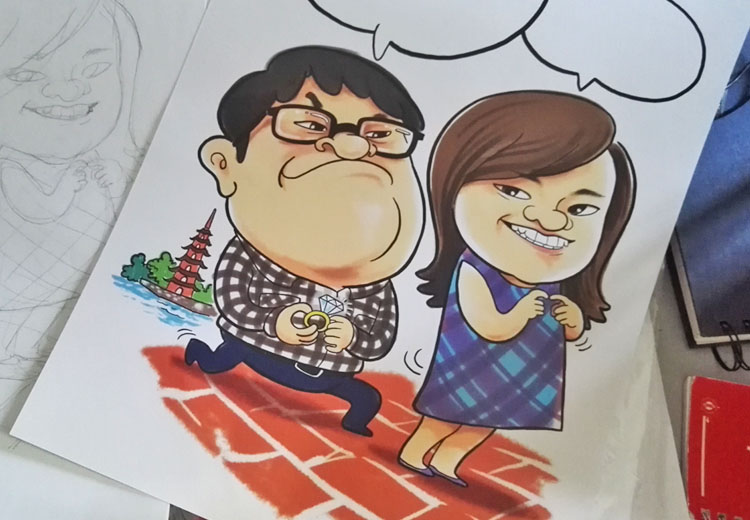 当这幅作品完成后是邮寄到关丹去。过后客人要怎样包装,就由他发挥了。在这里祝福他们快乐。从简再从简再再从简,最重要不过。也最难度越高。最后,透过几个镜头的摄影,把这短短的过程给剪接出来。